& more all in one place. Totally free to use!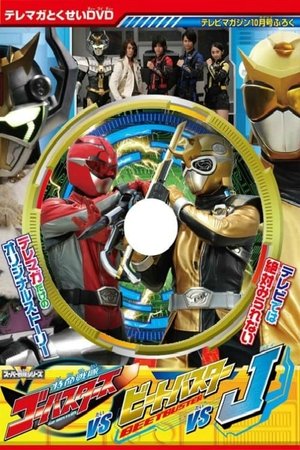 Tokumei Sentai Go-Busters vs. Beet Buster vs. J (2012)
0 /10 By 0 Votes
overview : Beet J Stag goes berserk after drinking a Vaglass produced Enetron can. No one could stop J, who thinks of himself as a king. What's worse, Enter manages to transform into Beet Buster! What will Masato and the Go-Busters do to stop them? Furthermore, Space Sheriff Gavan also makes a short appearance here.
Release Date : Sep 01, 2012
Runtime : 15m
Genre : Action Adventure Science Fiction Comedy
Companies : Toei Company, Ltd.
Countries : Japan
Keywords : tokusatsu, go-busters, metal hero series, space sheriff gavan