& more all in one place. Totally free to use!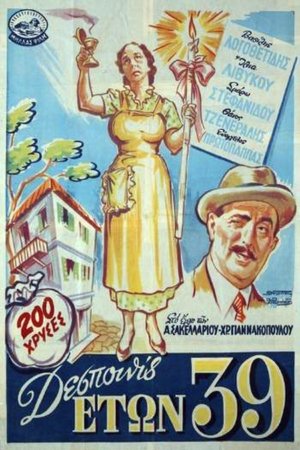 A Young Miss... Aged 39 (1954)
7.6 /10 By 5 Votes
overview : Telemachus, an unhappy old man, still lives with his sister, whom he expects to restore so that he marries the woman he loves. In the end, he is persuaded by a friend to put an ad in the newspaper to find her bridegroom, without mentioning her real age and highlighting her dowry. Finally, two bridal candidates appear: A retired and a Greek-Argentine landowner...
Release Date : Aug 29, 1954
Runtime : 1h 38m
Genre : Comedy
Companies : Millas Film
Countries : Greece
Keywords : greece, brother, older sister, 1950s, marry, advertisement, aged, young miss, 39